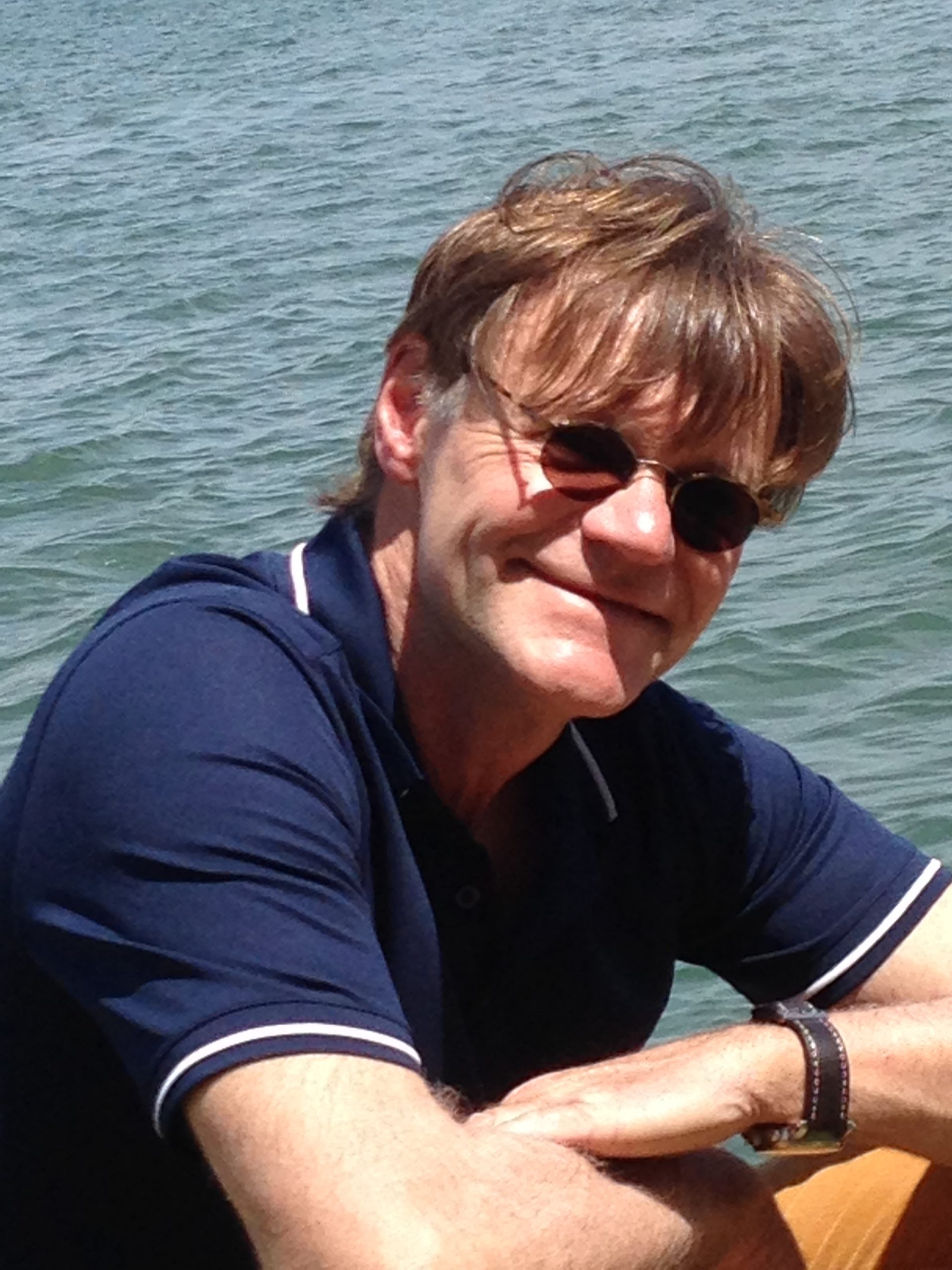 Music has always been the biggest thing for me. I used to sing along gory kitchen songs with my grandmother when I was a child, later on at high school my friends encouraged me to play tracks of British rock or German Krautrock bands on the school piano just before the music lessons started. I founded my first band at the age of 17, I drove together with a friend on his motorbike to a concert of Genesis at the times they were only known to insiders. A few years later I had earned and saved enough money for a Fender Rhodes piano and a Mini Moog synthesizer, which were followed by more of my dream instruments in the course of time. For a few years I made my living by making music and teaching piano lessons, later on I worked for many years for several well-known companies in the music industry.
In my youth I was taught classical piano and harmony by my patient teacher, later on during my music teacher studies I added viola. My favourite instruments, however, became all sorts of electronic keyboards like synthesizers, electric pianos, Mellotron and Hammond organ. I soaked up the fascinating new sounds of these instruments and admired the bands and artists, who used them in their productions. I was always keen to use the latest equipment in the bands I played. When virtual software instruments entered the scene, the variety of sounds got even more immense, which led to my first laptop on stage in the early years of the new century. At that time I founded my band Univerve together with Frank Woelfer, which still exists today.
 I was always fascinated by the interaction of images and sounds. Music can let pictures arise in front of the listeners eyes, whereas watching video or movie sequences may generate musical phrases in the spectators mind. A few years ago we found our second home at the inspiring coast of Cornwall and I've also got a tremendous amount of inspriring sound sources. This way I am triggered from both sides – sounds and picturesque landscapes -, so finally I decided it was time to open another chapter and to produce music, which sparkes lots of associative and emotional pictures. So take some time to dive into my imaginative soundscapes and enjoy !